The second weekend of February will be glacial in Toronto. According to weather forecast snow will stop falling but the temperatures will be even lower. The minimum temperatures will oscillate around -20 and the maximum will hardly reach 0. It would seem therefore an invitation to stay at home and not brave the cold. But no. We reccomend two events for this weekend for which it is worth leaving the comfortable and warm home environment and go out. Let's find them out together.
The first of two weekend events: Ontario Place Winter Light Exhibition
The Ontario Place Winter Light Exhibition will begin on Saturday, February 8 and last up to March 29. Every day from 4pm to 11pm, West Island's Lake Shore will turn into a wonderland full of lights and bright installations. The theme of the third edition of the festival will be the film Cocoon. There will be 21 attractions that can be admired, for free, created by artists and groups from various parts of Ontario. From giant mammoths to hanging gardens, each work of art has its own history and intrinsic meaning that you will discover only by visiting the Winter Light Exhibition.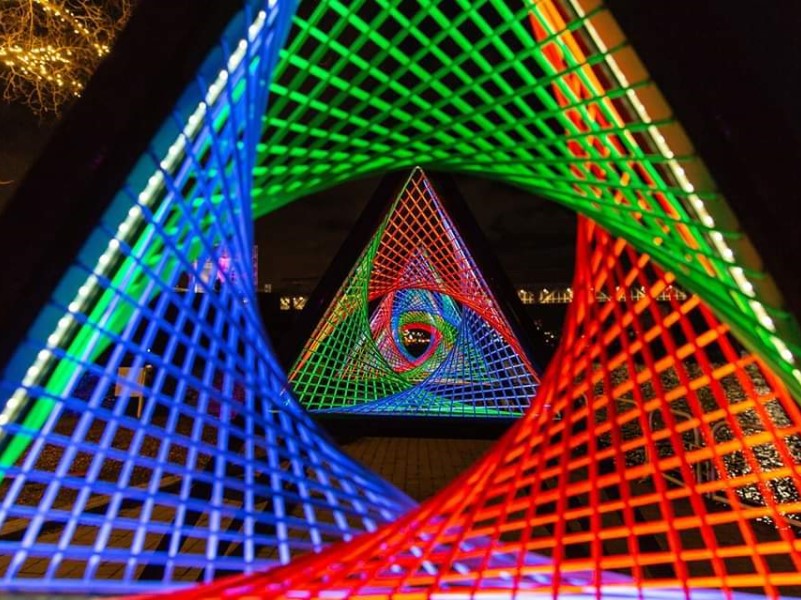 Food and hot drinks of the snack bars scattered in the area will warm up the walk from one location to another. And, on weekends, bonfires will be lit here and there from 4pm to 10pm. Every Friday and Saturday from 5pm to 7pm, there will also be painting courses in "Paint in the park". You can sign up using this link. Finally, during this first opening weekend, Dark Knight: The IMAX Experience in 70mm will be screened at the Movies at Cinesphere.
Bloor-Yorkville IceFest
The second of the two events that we recommend you to leave home on this freezing winter weekend is the Bloor-Yorkville IceFest. While for the first, however, you have about two months to visit it, this one will open only on Saturday 8, from 12 to 8pm, and Sunday, February 9, from 12 to 5pm. Where? At Yorkville Village park, between Cumberland St and Bellair St. Over 31 tons of ice transformed into spectacular sculptures. Which follow the theme of this year: the magnificent 80s. So they are inspired by music, fashion, art and cinema from forty years ago. And therefore, visitors will remain fascinated by seeing Elton John, Madonna, Andy Warhol made of ice, we are sure. Or a converse or a roller skate. These are just some of the magnificent works of art carved in ice and exhibited at the fifteenth edition of the Bloor-Yorkville IceFest.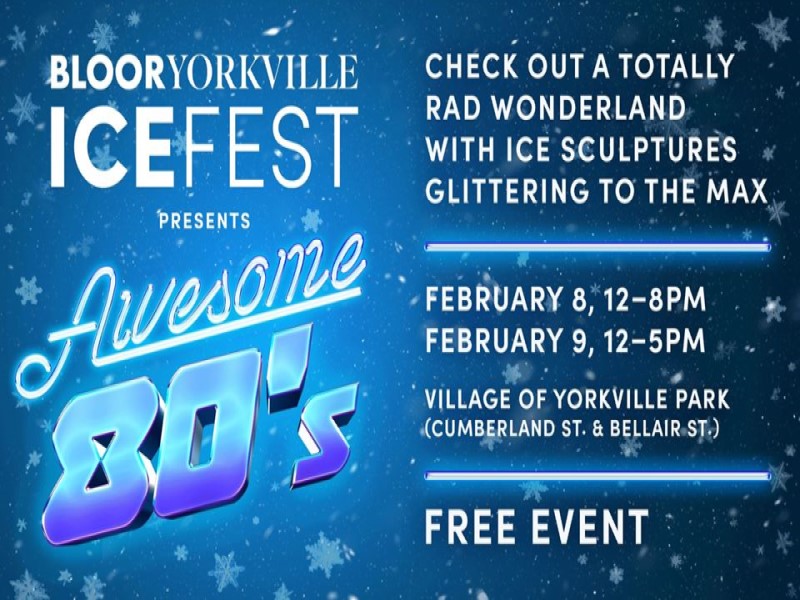 To enliven the exhibition, the DJ set's fluid sounds. And then, two other events connected to the IceFest: the Icefest Scavenger Hunt which takes place throughout the neighborhood and the Sassafraz Ice Carving Competition which will inaugurate the opening of the event.
These are the two events that we suggest for this weekend. Don't miss them!
Featured image: Ph: mcfcrandall License: CC BY-NC-ND 2.0 
Two events for a bright and glacial weekend
ultima modifica:
2020-02-07T06:12:00-05:00
da